TERRAL wins certifications that add quality and safety to its brand
It is everyone's right that products on the market have quality, are safe and healthy for consumption, and that their production processes are also established within our requirements of sustainability – environmental, social and economic performance in line with current and future needs – with a view to building an increasingly better society.
Terral's certification processes are in full expansion and aligned with its commitment to quality and safety.

HACCP - Codex Alimentarius
The HACCP – Hazard Analysis and Critical Control Points is a preventive food safety control system. Implemented in all stages of the production of our coconut water, the system controls the process, from the harvest of fruit to the shipment of the product.
Certifier: APCER BRASIL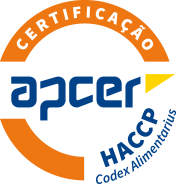 The Halal Certificate aims to guarantee legal and safe products for the Muslim community worldwide, while it seeks to stay technically up-to-date with the main standards of Islamic countries.
Certifier: FAMBRAS HALAL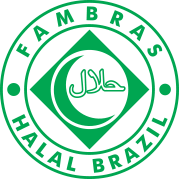 FSA - Agricultural Sustainability Assessment
FSA Gold Level
Global sustainability standard for food and beverage production chains, developed by SAI Platform, promotes continuous improvement and validation of the environmental, social and economic planning conditions of rural properties.
Certifier: IBD Certifications